Mini Holographic Stars (.5oz) - Eco Glitter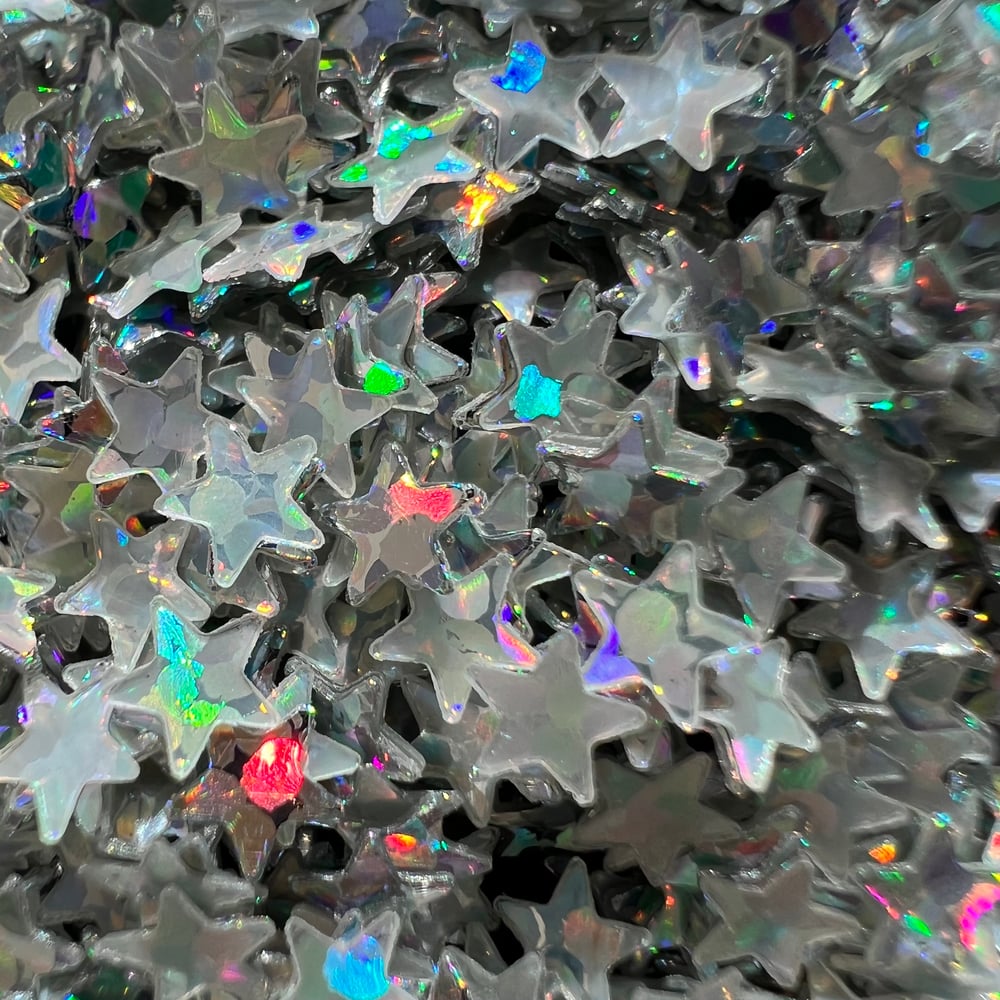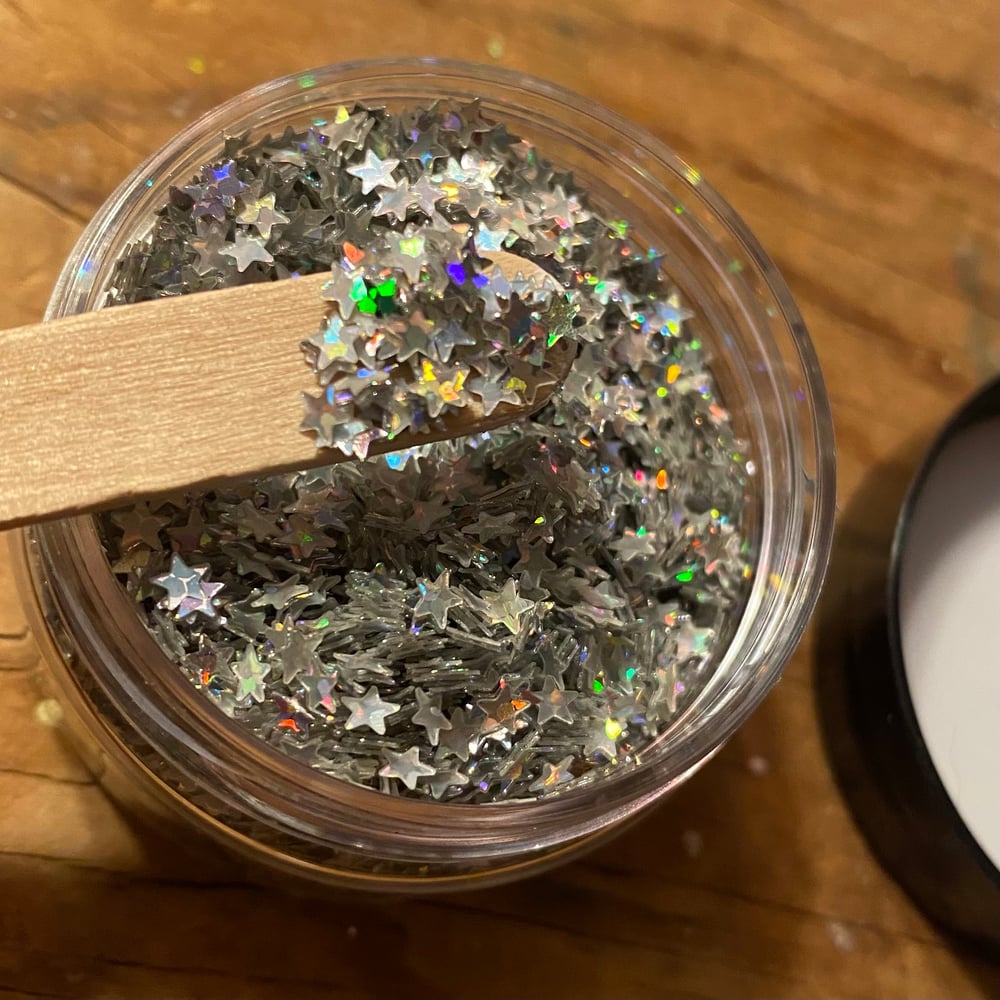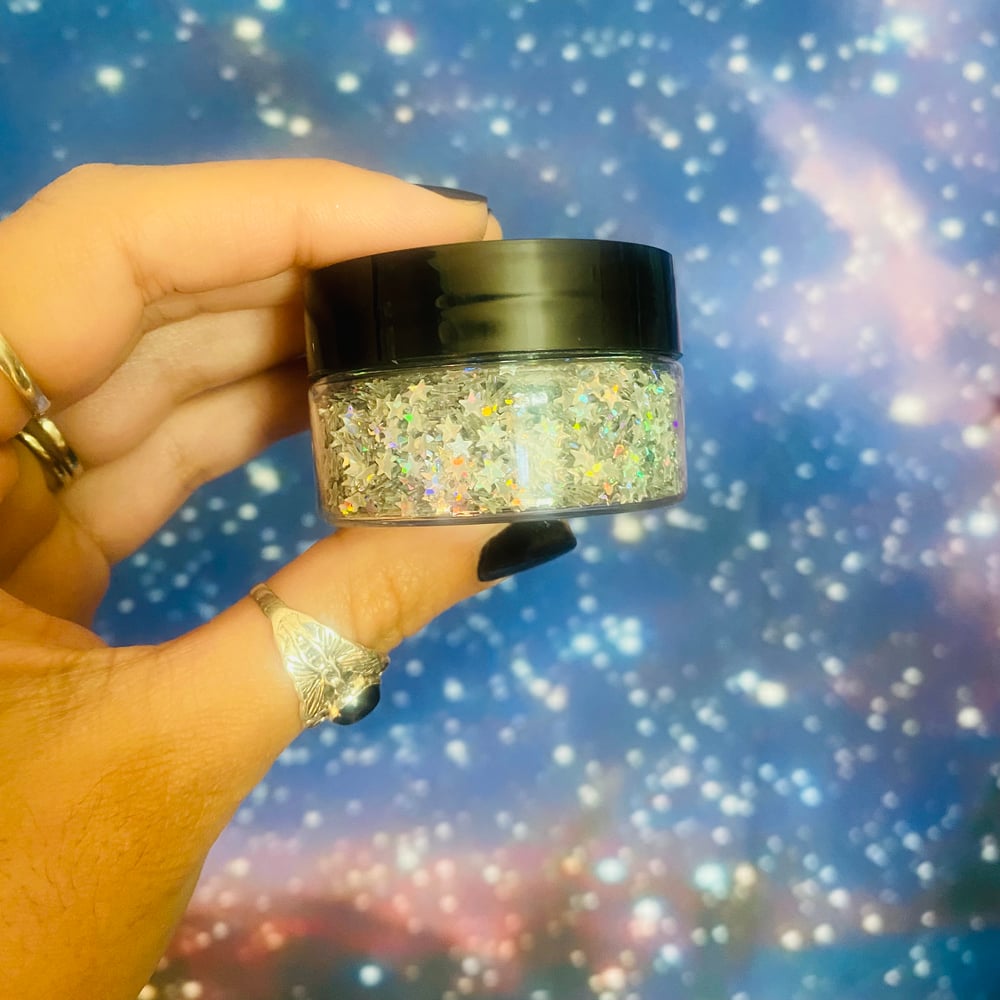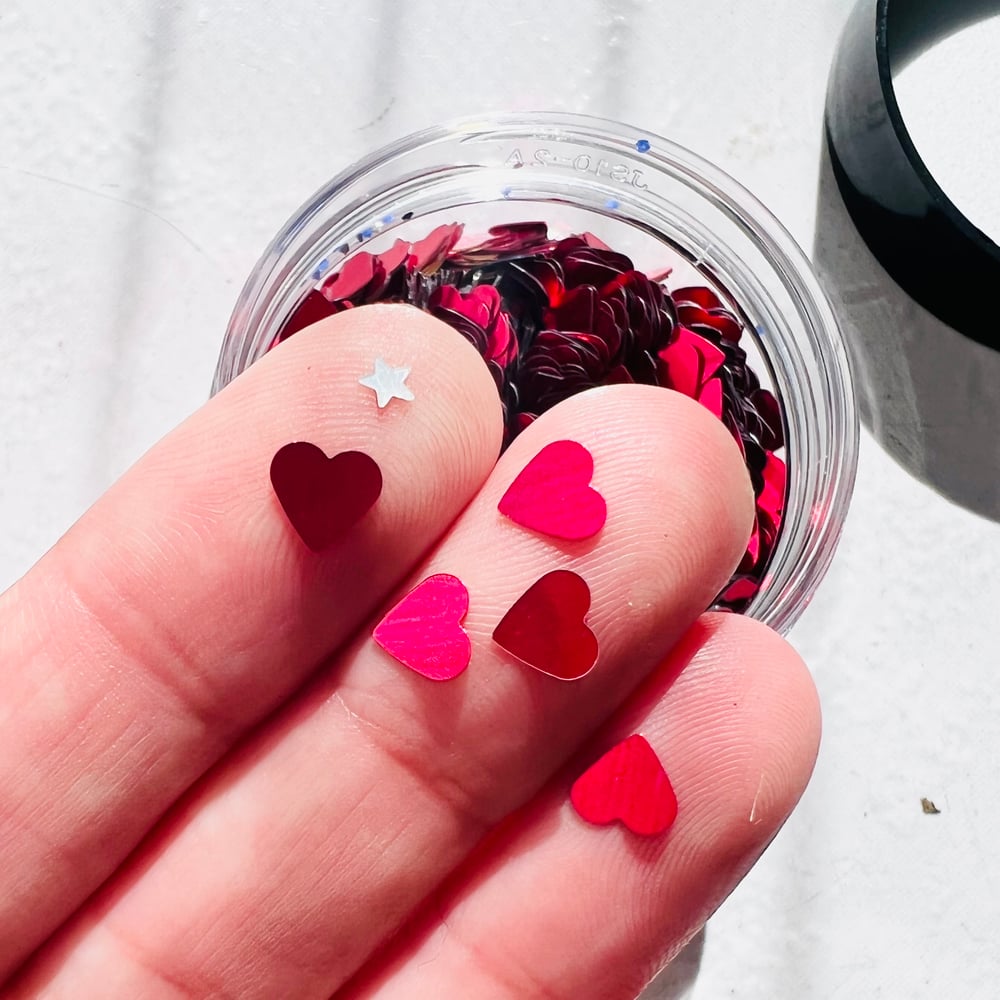 HOLOGRAPHIC MINI STARS eco-friendly glitter, for all your crafting needs! These adorable mini stars are primarily plant-based and include a small amount of aluminum to keep the shape of the stars. Due to the aluminum, they are not considered 100% biodegradable, however they are non-toxic and environmentally safe. They are also cosmetic safe (avoid eye area), vegan, and cruelty free.
All glitters are sold by weight. Contents may settle during shipping but every single jar is hand-picked and measured out carefully by weight. See photos for jar sizes. This glitter is:
--Flake Size & Shape: Star, 1/8" wide
--Color: Silver Holographic, Opaque, Metallic
--Eco-Friendly (non-toxic, environmentally safe)
--Zea Mays (corn)/Aluminum
--Cruelty Free / Vegan
--Cosmetic Safe (avoid eyes)
--USA Made
--Resin-Friendly
--Not edible; DO NOT EAT
All glitter orders ship same or next day via USPS First Class Mail or Priority Mail for larger orders. Thank you for supporting my small business and being eco-friendly!